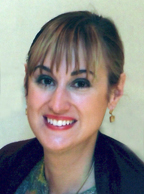 Cynthia Pasciuto, J.D., is a licensed Massachusetts attorney, insurance adviser, and trained mediator. She graduated Bentley University with a Bachelors of Science in Marketing and completed her education at New England Law where she received her law degree. She was admitted into the Massachusetts Bar in 2006. Through her business, True North Business Consulting, LLC., she works to help businesses and individuals understand, create, and negotiate contracts. She also provides cost-effective mediation to solve business disputes and educational seminars and workshops focusing on negotiation and conflict resolution. She is the author of The Business Guidebook for Health & Wellness Professionals, The Business Guidebook for Contractors and the DVD program for Health & Wellness Professionals.
Ms. Pasciuto has provided training and education at the National Institute of Whole Health and the New England School of Acupuncture.  She is an Associate Professor at Bentley University and Northeastern University and a volunteer mediator with local small claims court in Cambridge specializing in landlord/tenant issues.
Sign up for our newsletter and
Like us on Facebook.